120 voices sing "We Make More than Music Here" – a Benefit Concert – 3/9
Sat, March 9, 2019 @ 4:00 pm

-

5:30 pm

EST

$20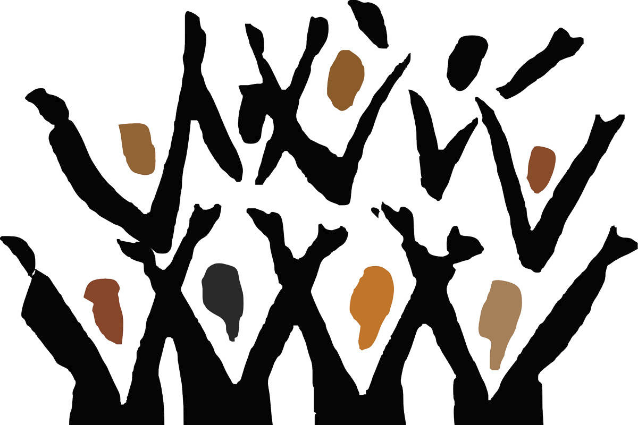 BENEFIT CONCERT – EMPOWERING HOMELESS WOMEN
+120 Singers Make Music to Support Sisters Experiencing Poverty
First Parish; 360 Mass Ave; Arlington Center, MA
CONCERT DATE: Saturday, March 9, 2019 – 4 pm
On Saturday, March 9th, at 4 p.m. in Arlington, MA, three Boston area women's choruses come together to raise their collective voices and raise funds for women experiencing poverty and homelessness.
"There is a critical need for those experiencing poverty and homelessness to bring their voices to the public discourse, to increase their access to the performing arts, and to expand public awareness about the realities of homelessness." – The Women's Chorus co-founders – David McCue and Kristo Kondakçi
THE 3 CHORUSES: The Women's Chorus is a newly formed ensemble of singers who come from Boston area women's shelters and the Women's Lunch Place. Together with Cantilena, a women's chorale based in Arlington Center, and Voices Rising, a women's chorus based in Boston's Back Bay; the women from all three groups will perform "WE MAKE MORE THAN MUSIC HERE," a variety of uplifting songs featuring a combined chorus of over 120 singers joining in harmony, solidarity, and community.
"WE MAKE MORE THAN MUSIC HERE" benefit concert supports local women experiencing homelessness. All are welcome to attend the performance at 4:00 p.m. at First Parish Unitarian Universalist of Arlington; 630 Mass. Ave, Arlington Center, MA 02476. The venue is accessible.
ADMISSION: Suggested donation $20 per person. Tickets will be available at the door 30 minutes prior to the performance. Proceeds will go to the Women's Lunch Place and The Women's Chorus.
MORE INFO. ABOUT: the concert or the artists, visit the event page https://www.facebook.com/events/2198768483673385/
https://www.eurekaensemble.org/womens-chorus
http://www.voicesrising.org
http://www.cantilena.org
For questions and details contact: 603-969-7141 or
info@cantilena.org | team@eurekaensemble.org | info@voicesrising.org |
120 voices sing "We Make More than Music Here" – a Benefit Concert – 3/9