Executive Committee
Chairperson: Anne Watson Born
Vice-Chair: John Salisbury
Secretary: Alan Lawson
Treasurer: Walter Chapin
Board Members-at-large
Jennifer Hughes
Kara Kirby
Alison LaRosa Montez
Claire Shepro
Alex Speir
Biographies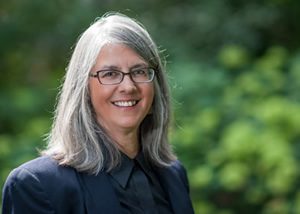 Anne Watson Born is the Board Chair of the Greater Boston Choral Consortium and the Community Choirs Repertoire and Standards chair for the Massachusetts chapter of the American Choral Directors Association. She is a UUA Credentialed Music Leader and an active member of the UU Musicians Network. Ms. Watson Born is the Music Director of the Nashoba Valley Chorale, a 100-voice chorus based in Littleton, MA. This season they will perform Mozart's Grand Mass in C Minor and Verdi's Requiem with professional soloists and orchestra. Recent performances have included: Beethoven's Missa Solemnis, Bach's Mass in B Minor, Rossini's Petite Messe Solennelle, Orff's Carmina Burana and Mendelssohn's Elijah. She is also the Director of Music Ministry at the First Unitarian Society in Newton, and has been a faculty member at Roxbury Community College and at Bristol Community College. At the latter she is also the Composer and Sound Designer for the BCC Theatre Rep company; shows that she has designed include: The Bacchae, King Stag, and Alice in Wonderland. In addition she has music-directed Threepenny Opera, Marat/Sade, and Charlie and the Chocolate Factory (which is a heck of a combination). She lives in Brookline with her husband and two obstreperous dogs.
---
Walter Chapin, Treasurer of the Greater Boston Choral Consortium, is the founder and Director of The Oriana Consort, a Cambridge-based chorale. He has degrees from Harvard and the New England Conservatory, and did graduate study in music history at Boston University. He has directed amateur choral groups in the Boston suburbs, and has taught conducting and directed choral groups at Boston University and at the high school level.  As a pianist, he accompanies dancers at the José Mateo Ballet Theatre in Cambridge. In his other-than-musical life he is a retired-but-still-active computer information systems designer and programmer, and a husband, father, grandfather, carpenter, and home renovator.
---
Alan Lawson has served as secretary of the Greater Boston Choral Consortium for longer than he can remember. He is professionally an emeritus professor of cultural history at BostonCollege and has written extensively on the place of the arts in public life. He is also a choral enthusiast who sings regularly with the Metropolitan Chorale of Boston and, as opportunities arise, with other groups, both locally and internationally.
---
Alison LaRosa Montez joined the GBCC's Board of Directors in 2012. An alto, she sings regularly with Boston Choral Ensemble and with Night Song at First Church Cambridge. She earned degrees in music (flute) from The Catholic University of America and arts management from Indiana University. Alison is currently part of the fundraising team at Tufts University School of Medicine and, prior to that, held administrative positions at Boston Musica Viva and Cleveland Play House.
---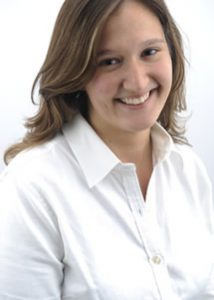 Jennifer Ritvo Hughes is Executive Director of Cantata Singers, a choir and orchestra widely recognized and respected throughout Boston's musical community and beyond. Hughes joined Cantata Singers in July of 2012, and is responsible for the overall management and oversight of Cantata Singers' finances, development, operations, artistic performances, educational outreach and long-range planning as the group's chief administrative officer.
Prior to joining Cantata Singers, Hughes was Director of Publicity and Coordination for the Arts at Wellesley College, where she led the promotion of the College's public arts and cultural events, and ran the Music Department's Concert Series. Previous experience includes time as a Development Associate for the Boston Early Music Festival.
Hughes' history of leadership in the Greater Boston community includes serving as treasurer of the Wellesley College Friends of Art National Committee, Regional Co-Chair of the Wellesley Friends of Art Boston Committee, board member of the Wellesley College Hillel Alumnae Association and the Greater Boston Choral Consortium, and a corporation member of the Boston Early Music Festival. She is the former board president of the Society Zeta Alpha Alumnae Association and former planning committee member of Spaulding Hospital's Young Professional's Group.
Hughes graduated magna cum laude with a B.A. in music from Wellesley College, and earned a master's degree in musicology from Brandeis University. A music-lover from a young age, Hughes sang with Youth Pro Musica while in elementary school, and served as a section leader in the New England Conservatory Youth Chorale while in high school. Hughes lives in the West Roxbury neighborhood of Boston with her husband Marcus Hughes, who works as an attorney for the Partners Healthcare.
Jennifer enjoys cooking, hiking, and traveling, and is currently learning to play the piano.
---
Kara Kirby is a graduate of Plymouth State University ('14) where she holds a B.A. in Music (Voice). She is currently the Audience Services Coordinator at the Handel + Haydn Society. Previously, Kara has worked with the Celebrity Series of Boston as their Development Assistant, Sarasa Chamber Ensemble as their Marketing Assistant, and Keys for Kids Music School as their Office Manager. Kara is an active event volunteer with Cantata Singers as well as One Brick Boston, a volunteer organization dedicated to serving non-profit and community organizations around Boston.
---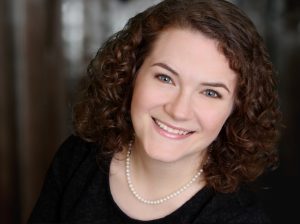 Claire Shepro is the Director of Admissions & Scholarship at From the Top, a national nonprofit organization dedicated to educating, supporting, and showcasing young classical musicians. She also maintains an active career as a professional mezzo-soprano soloist and choral singer, appearing regularly with Cappella Clausura, the King's Chapel Choir, and Canto Armonico, among others.
Claire is particularly passionate about early music and has enjoyed pursuing intensive study of this genre over the past few summers – first at Early Music Vancouver's Baroque Vocal Programme, directed by Ellen Hargis, and most recently at the Tafelmusik Baroque Summer Institute in Toronto.
Claire holds an A.B. in Romance Languages and Literatures with a minor in Music from Harvard College and a Certificate in Vocal Performance from New England Conservatory.
---