Executive Committee
Chair: Alison LaRosa Montez
Vice-Chair: John Salisbury
Secretary: (open)
Treasurer: Alex Speir
Board Members-at-large
Brad Dumont
Jennifer Hughes
Eric Christopher Perry
Biographies
Alison LaRosa Montez joined the GBCC's Board of Directors in 2012. An alto, she sings regularly with Boston Choral Ensemble and with Night Song at First Church Cambridge. She earned degrees in music (flute) from The Catholic University of America and arts management from Indiana University. Alison is currently part of the fundraising team at Tufts University School of Medicine and, prior to that, held administrative positions at Boston Musica Viva and Cleveland Play House.
---
Brad Dumont is a passionate arts advocate working to create and support unique artistic projects that contribute to cultural improvement and community-based arts education. He currently serves as the artistic administrator for the New Hampshire Music Festival where he manages artistic planning, community engagement initiatives, and organizational operations. As part of his work for the Festival, Brad curates the Music in the Mountains series, a popular series of outdoor "pop up" concerts on mountaintops and lakesides and also co-created the New England Choral Institute. Brad is the assistant conductor for the Salisbury Singers in Worcester, MA; serves as the Vice President of the New Hampshire Master Chorale; and on the artistic planning team for the Boston-based choir VOICES 21C, who recently toured Israel and Palestine. He is an active singer with each of these organizations. Previously, he has served as music director for the Plymouth Congregational Church in Plymouth, NH; assistant music director intern for the Manchester Choral Society in Manchester, NH; as music director for numerous theatrical productions; and as the choral fellow to Dr. Dan Perkins at Plymouth State University.
Brad has studied conducting at Boston University with Dr. Miguel Felipe and is currently pursuing a Master of Music to be completed in 2019. At Boston University, Brad also teaches with Dr. André de Quadros at the Psychiatric Rehabilitation Center in a course utilizing music and wellness practices with students from across the city dealing with mental illness. Originally from Rochester, NH, Brad graduated from Plymouth State University in 2013 as the outstanding Graduating Senior in Music and a Top 20 Senior, earning a B.S. in Music Education K-12 and a B.A. in Music: Vocal Performance and Pedagogy while studying voice with Dr. Kathleen Arecchi, piano with Dr. Carleen Graff, and receiving a choral fellowship from Dr. Dan Perkins.
---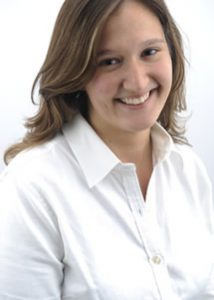 Jennifer Ritvo Hughes is Executive Director of Cantata Singers, a choir and orchestra widely recognized and respected throughout Boston's musical community and beyond. Jennifer joined Cantata Singers in July of 2012, and is responsible for the overall management and oversight of Cantata Singers' finances, development, operations, artistic performances, educational outreach and long-range planning as the group's chief administrative officer.
Prior to joining Cantata Singers, Jennifer was Director of Publicity and Coordination for the Arts at Wellesley College, where she led the promotion of the College's public arts and cultural events, and ran the Music Department's Concert Series. Previous experience includes time as a Development Associate for the Boston Early Music Festival.
Jennifer's history of leadership in the Greater Boston community includes serving as treasurer of the Wellesley College Friends of Art National Committee, Regional Co-Chair of the Wellesley Friends of Art Boston Committee, board member of the Wellesley College Hillel Alumnae Association and the Greater Boston Choral Consortium, and a corporation member of the Boston Early Music Festival. She is the former board president of the Society Zeta Alpha Alumnae Association and former planning committee member of Spaulding Hospital's Young Professional's Group.
Jennifer graduated magna cum laude with a B.A. in music from Wellesley College, and earned a master's degree in musicology from Brandeis University. A music-lover from a young age, Jennifer sang with Youth Pro Musica while in elementary school, and served as a section leader in the New England Conservatory Youth Chorale while in high school. Jennifer lives in the West Roxbury neighborhood of Boston with her husband Marcus Hughes, who works as an attorney for the Partners Healthcare.
Jennifer enjoys cooking, hiking, and traveling, and is currently learning to play the piano.
---
Lauded by The Boston Globe for "his sharp physicality and ringing tenor voice," Eric Christopher Perry is gaining a national reputation for his passionate and imaginative chamber music performance. Solo appearances: The Phoenix Symphony, South Arkansas Symphony Orchestra, Handel and Haydn Society, Emmanuel Music, The Boston Camerata, Cantata Singers, Cambridge Concentus, Musica Sacra, Phoenicia Festival of the Voice, Andover Choral Society, Henry Purcell Society of Boston. Ensemble credits: Boston Baroque, Oregon Bach Festival, Spire Chamber Orchestra, Santa Fe Desert Chorale, Zenith Ensemble, AMPERSAND-New York City. Recordings: Nine: The Guitar and Beyond [Centaur] and The Vocal Music of Alan Beeler [Navona Records, Naxos Direct].
Eric is the artistic director and conductor of Renaissance Men, Boston's professional male vocal chamber ensemble. Their debut record, RenMen Laments, produced by Grammy-nominated vocal engineer Chris Sclafani (Justin Bieber, Ed Sheeran), is anticipated to release in 2018. Eric currently serves as the Director of Choirs and Applied Associate of Music in Voice (area head) at Colby College in Waterville, Maine. He previously taught at Phillips Academy Andover, New England Conservatory Preparatory Division, University of Massachusetts Amherst, Plymouth State University, and Federation University Australia in Ballarat, Victoria. He is a proud member of American Choral Directors Association, National Association for Music Education, and Phi Mu Alpha Sinfonia.
---
Recent Board Members
GBCC gratefully acknowledges our outgoing executive committee members for their service to the choral community:
Anne Watson Born (past Chair)
Walter Chapin (past Treasurer)
Alan Lawson (past Secretary)
Kara Kirby
Claire Shepro
---
Administrative Coordinator
Lillian Dearing